Erleuchtung:
Die Entwicklung des vollen Potentials des Gehirns.
So entfalten Sie Bewusstsein.
Wie unterstützt Transzendentale Meditation (TM) die Entwicklung von Erleuchtung?
Das Ziel, auf das die Technik der Transzendentalen Meditation zusteuert, ist Erleuchtung.
Transzendentale Meditation erlaubt dem Nervensystem, zu einer ganz besonderen Qualität von Ruhe zu finden. Diese Ruhe unterscheidet sich von gewöhnlicher Ruhe und Entspannung ganz markant und ist in mancher Hinsicht sogar tiefer als im Schlaf. Man bezeichnet es als vierten Hauptbewusstseinszustand – in Ergänzung zu Wachbewusstsein, Traum und Tiefschlaf.
Dieser auch «Transzendentales Bewustsein» genannter Bewusstseinszustand ist der tiefere Kern von Weisheit, Erkenntnis und Selbstverwirklichung: von Erleuchtung.
Transzendentale Meditation entfaltet die innere kreative Intelligenz aller. Sie macht das Feld reiner Kreativer Intelligenz erfahrbar. Es befindet sich an der Quelle der Gedanken und wird Transzendentales Bewusstsein genannt.
Transzendentale Meditation belebt das Gehirn umfassend. EEG-Studien (Elektroenzephalographie) konnten zeigen: Wenn der Meditierende in Transzendentaler Meditation vollständig zu sich kommt und diesen stillen Zustand Transzendentalen Bewusstseins erfährt, dann breitet sich Kohärenz – ein hochgeordneter Zustand – gleichzeitig in allen Bereichen des Gehirns aus.
Klarere Erfahrungen des Bewusstseins
«Starke EEG-Kohärenz, wie sie während Transzendentaler Meditation gemessen wird, steht in einem sehr engen Zusammenhang mit hoher Kreativität, mit hoher Effizienz bei der Aneignung neuer Konzepte, mit gesteigertem Moralempfinden, verbesserter verbaler Intelligenz (IQ), weniger Neurotizismus, verbesserter akademischer Leistungen und klarerer Erfahrung von Transzendentalem Bewusstsein.»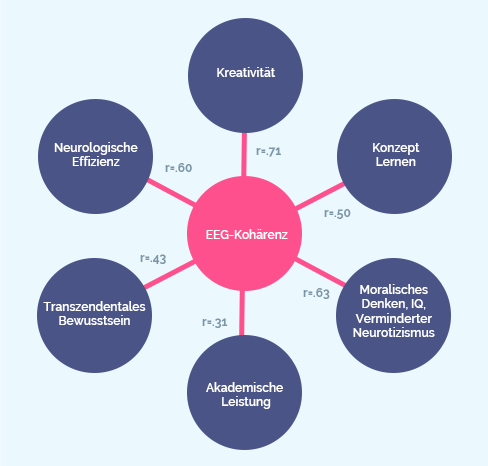 Quelle: International Journal of Neuroscience 13: 211–217, 1981; 15: 151–157, 1981; Scientific Research on Maharishi's Transcendental Meditation and TM-Sidhi Programme: Collected Papers, Volume 1: 208–212, 1977; Volume 4: 2245–2266, 1989.
Erleuchtung heisst: keine Dunkelheit.
«Keine Dunkelheit» heisst: keine Fehler, keine Schwäche, keine Defizite. Nur Erfolg. Wunscherfüllung pur. Das ist Erleuchtung. Man lebt in vollständiger Übereinstimmung mit dem Naturgesetz. Praktiziert man TM, wird man ganz spontan von der Natur unterstützt. Nichts liegt dann im Dunkel für uns.
Mit der Quantenfeldtheorie hat sich etabliert, dass es ein einheitliches Feld gibt, auf dem auch das Gesetz natürlicher Kreativität beruht. Wenn man transzendiert, gelangt man zu einer Ebene von Intelligenz, die allwissend ist. Das Denken verbessert sich: ganz spontan und in jedweder Hinsicht. Richtiger für jeden, nützlicher für jeden, und Wünsche erfüllen sich schnell. Das ist Erleuchtung.
Das Prinzip von TM: Keinerlei Schwierigkeiten im Leben.
Dieses grossartige Prinzip meint: Tue weniger und erreiche mehr. Erfolg erzielt man also nicht durch hartes Arbeiten. Erfolg erzielt man vielmehr dadurch, dass man die unendliche Organisationskraft des Naturgesetzes für sich gewinnt. TM macht uns das Naturgesetz gewogen. Sie stellt uns die Kreativität des Naturgesetzes zur Verfügung – jene Kreativität, die das gesamte Universum in perfekter Ordnung aufrecht erhält. Auf diese Weise kann der Mediterende alles sehr leicht erreichen.
«Erleuchtung ist der normale, natürliche, gesunde Zustand von Körper und Geist. Erleuchtung ist das Ergebnis einer vollständigen Entwicklung des Bewusstseins. Grundlage ist die perfekte, harmonische Zusammenarbeit aller Körperteile, insbesondere des Nervensystems. Nutzt man so das volle Potential von Geist und Körper, dann ist jeder Gedanke und ist jedes Tun spontan richtig und lebensfördernd. Dies ist Leben frei von Leid, Leben in seiner ganzen Grösse und Bedeutung.»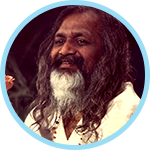 Maharishi Mahesh Yogi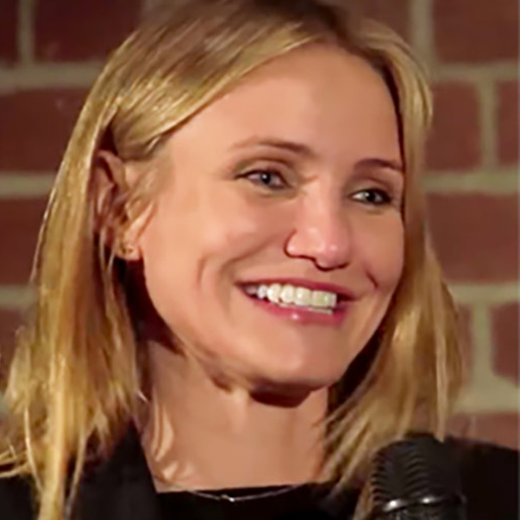 «Es war das Leichteste, was ich je gelernt habe»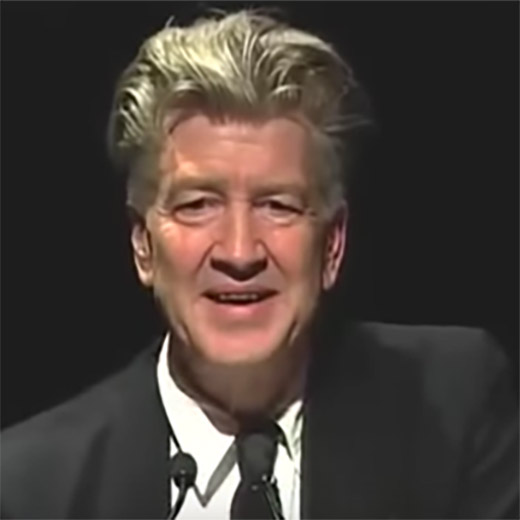 «Fang die Ideen auf tieferer Ebene ein»